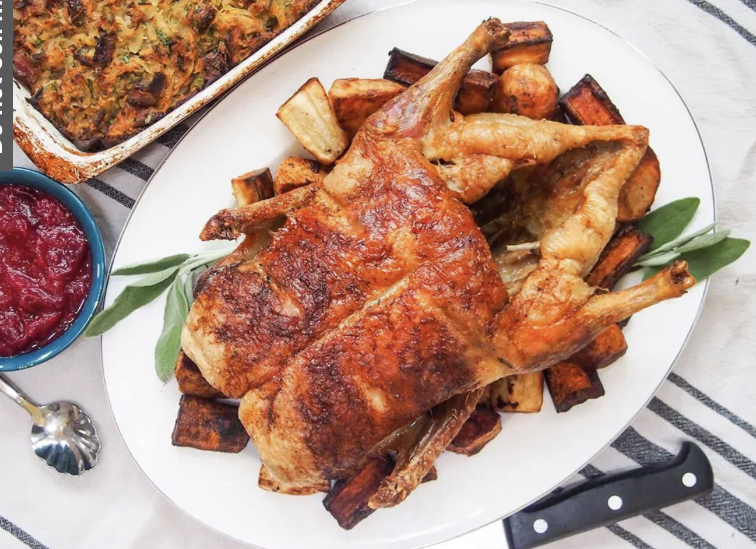 $100 ORDER HERE
Ordering cut off is at 2pm on Sunday, Nov 22
Pickup on Wednesday, Nov 25 between 6pm-8pm

We're an urban location with the comfort of home.
Enjoy a home cooked meal, from our home to yours.
---
DEEP FRIED DUCK with Maple Bourbon Glaze
SAVORY BREAD PUDDING with Forest Mushroom and Shallot
GARLIC MASHED POTATOES with Gravy
ROASTED ROOT VEGETABLES with Sweet Potato, Fennel, Carrot and Onion
WEDGE SALAD with Bacon, Cherry Tomato, Green Onion and Blue Cheese
CRANBERRY SAUCE with Cinnamon and Orange Zest
LOAF OF FRESH RUSTIC BREAD
---
Hot sides are served in oven safe foil containers with reheating instructions.