Tue & Wed   10am-9pm
Thur & Fri   10am-10pm
Sat & Sun   10am-3pm
________________________________
OPEN LATE FOR GIANTS GAMES!
Thur, Oct 14  10am-11pm
Hours may vary according to the Giants participation in the post-season
New hours posted weekly!
GO GIANTS!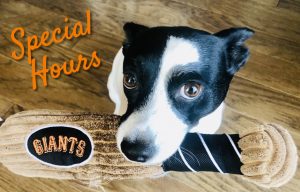 ………………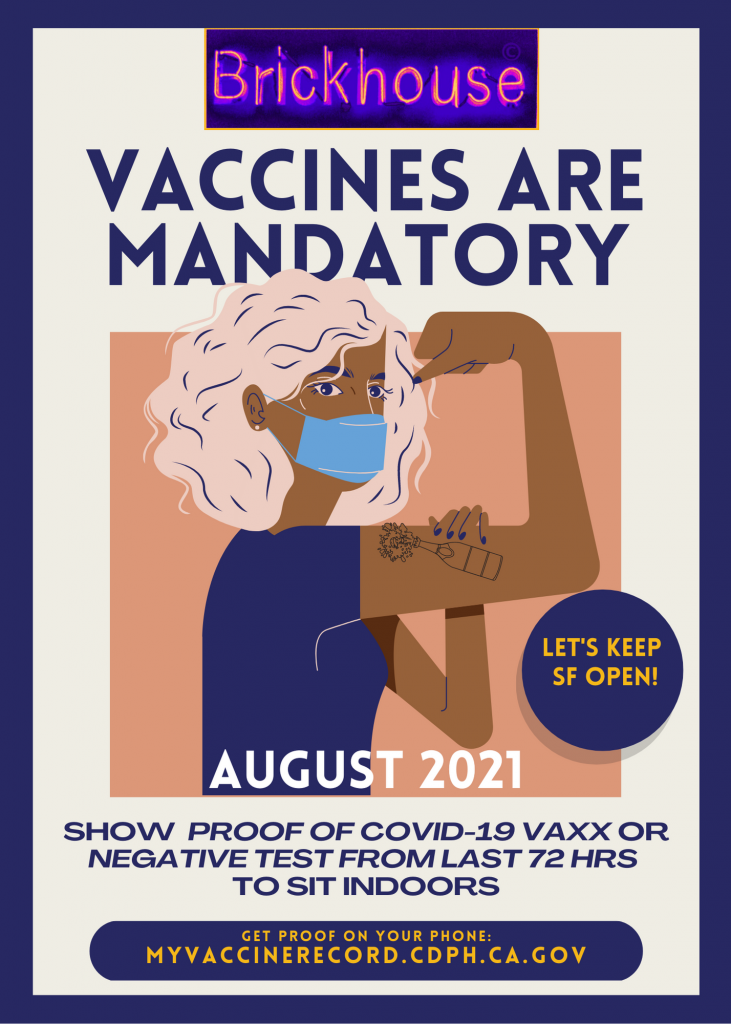 Get Your CA Digital Vaccination Record Here
………………
INDOOR & OUTDOOR SEATING
………………
OUTDOOR MOVIE NIGHTS
Brought to you by Fistful of Bourbon

We call it movie glamping! so please, BYOC (Bring Your Own Chair)
Our full food & bar menu are available throughout, so dine with us before or during the movie.
The film is not full serviced. Online or in-house ordering only, with disposable containers in film area.
………………
LIVE BRUNCH MUSIC
SUNSET HILL
Saturday, September 25
11am-2pm
………………
RESERVATIONS & PRIVATE EVENTS
Contact 415.369.0222
(12 or less people)
13 or more: Contact 415.517.7076 | [email protected]
No reservations on Giants game days or other neighborhood events
………………

………………
………………