Your Catering Just Got A Whole Lot Better!
Apply Brickhouse Gift Cards Towards Your Next Order
***Complimentary Credit!***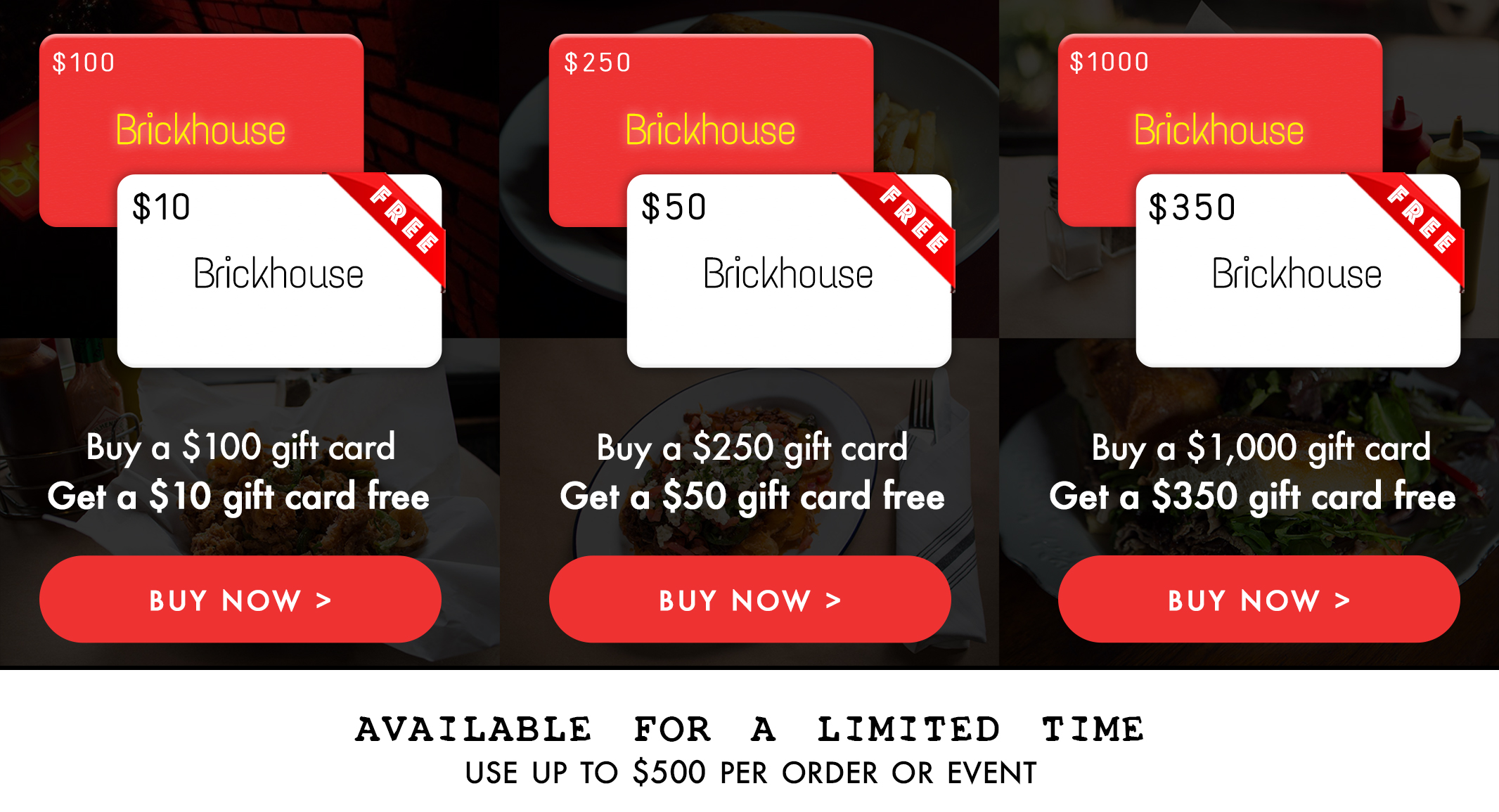 Get Your Fat Pants Ready…
The Holidays Are Just Around The Corner!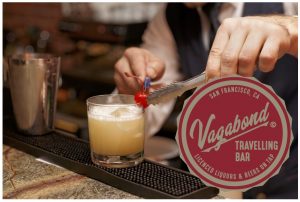 Gift Cards apply to all Brickhouse orders, on-site events and off-site food catering.
(Sorry, not applicable to Vagabond Traveling Bar catering service)
Delivery
Don't Feel Like Going Out? We'll Come To You.

Reservations & Private Events
Standard reservations are for 5-12 guests only.
Sorry, no reservations or private events during midweek lunch.
For Private Event Inquiries Only (13+ Guests) Contact Kim 415.517.7076
[email protected]
American Wagyu From Our Family Farm
Our Wagyu "Kobe" beef is directly sourced from our family cattle ranch, The Bar R Cattle Company.

Freddy is the first mate on the Fishing Vessel "Potential", off of Bristol Bar, Alaska, for two months a year. He also catches Wild Frasier River Sockeye Salmon in Washington's Puget Sound, off the Fishing Vessel "Wands Lee".

Fries, Garlic Fries, Sweet Potato Fries, Onion Rings
All of our Burgers come with fries.
GARLIC FRIES, SWEET POTATO FRIES or BEER BATTERED ONION RINGS + $1
QUINOA + $1
MIXED GREENS SALAD No Charge
RED CABBAGE SLAW No Charge