Reservations & Private Events
Standard reservations are for 5-12 guests
*Some exceptions can be made for larger groups in afternoon /early evening. Refer to the contact info below
PRIVATE EVENT INQUIRIES
(or 13+ Guests) Contact Kim at 415.517.7076 [email protected]

Whether you need a place to pre-funk, host a meet & greet,
or are planning a festive holiday party, we've got you covered.
We're a short, fast-paced stroll, or a slow, drunken crawl from
Cirque du Soleil, Moscone Center, AT&T Park and all public transit.
Leave it all to us! Small or large, we'll customize the perfect food and cocktail program that fits your group to a tee.
We also offer off-site bar and food catering.
---
The Hayloft
The Hayloft has a 35″ Flat Screen plus it's own Full Bar with 4 Beers on Tap.
We can accommodate up to 25 guests for a Sit-Down Meal.
Up to 30 guests for a Cocktail Event, with some sitting, some standing.
A minimum Room Fee of $150 will be applied.
A Food & Beverage Minimum ranging between $1000-$2000 will be applied. Prices vary according to time of day and day of the week, plus any neighborhood events or holidays.
We can recommend other venue options with Brickhouse Cafe Catering if your group is too large for our private space. Available upon request.
PLEASE BE AWARE: The Hayloft is up a flight of stairs.  The building is old and the stairs are somewhat steep and shallow. There is no elevator or lift and both bathrooms are downstairs.  It is important to consider this with elderly or otherwise physically impaired guests.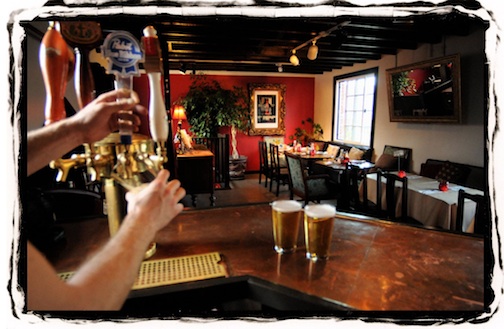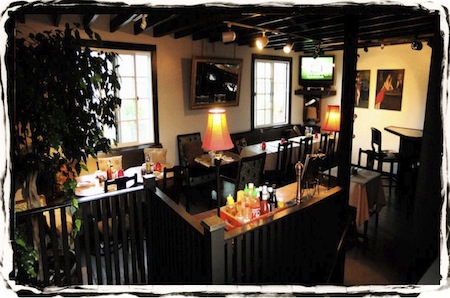 ---
Full Restaurant Buyout
Rental of the entire restaurant – closed to the public.
This full buyout  provides your party the use of the entire main floor of the restaurant.
For groups of over 80 guests the upstairs Hayloft is available in addition to the main floor. (An additional fee will apply)
We can accommodate a maximum of 100 guests for a full restaurant buyout.
We do not do sit down service for restaurant buyouts – buffet only.
Please request a quote for your buyout event.
ALL EVENT INQUIRIES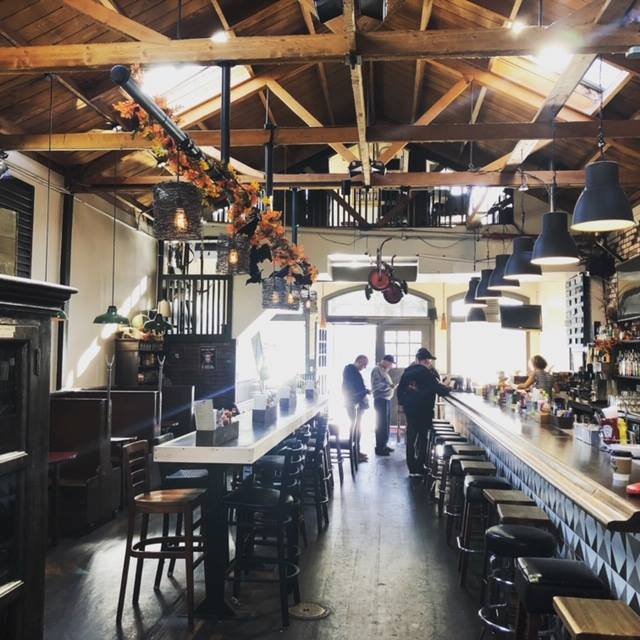 ---
Vagabond Travelling Bar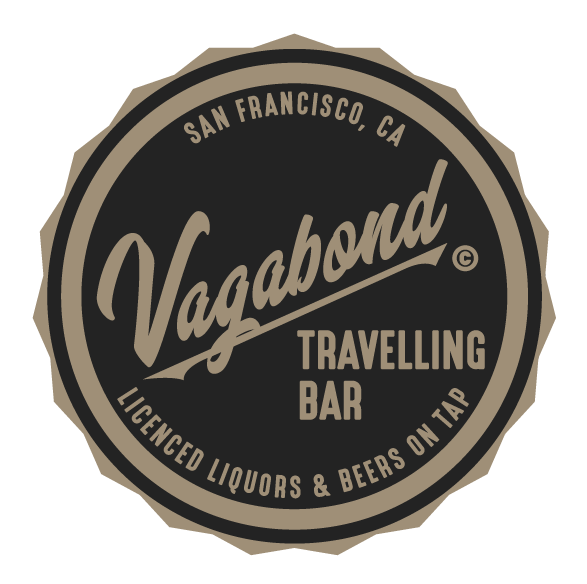 Ask us about our travelling bar catering service
---
A list of our happy previous Brickhouse Cafe & Vagabond Mobile Bar In-house events & off-site catering clients:  
– 3VR
– Advanced Systems Group
– Airbnb
– Alexander Imaging
– AltSchool
– Apex Systems
– Association Office, The
– Bark Avenue
– Black Hammer Brewing
– Bone Radio, The
– Boys Hope Girls Hope
– BrightBytes
– California Traffic Defenders
– Carat Ad Agency
– Cooliris
– CPMC
– Dawn Jackson Blatner (Chicago Cubs)
– Digital Analysts
– Dolby Laboratories
– Environmental Building Strategies
– Expedia
– Facebook
– Fastly
– Formation 8
– Fox Sports
– GameTime
– Genentech
– General Assembly Technical School
– Golden Gate Physical Therapy
– Google
– GoPro
– Guidebook
– Harrison Metal
– Harvard Business School
– Halogen Media Works
– IDEO
– IDG Strategic Marketing Services
– IGN
– InMobi
– Intact Qualitative Research
– IQR
– Joyent
– Jewish Community Center
– Kindred Hospital
– KQED
– Krux
– Label M
– Launchsquad
– LIM Innovations
– Living Social
– Locus Energy
– Lyft
– Manage
– Masergy Communications
– McGraw-Hill Publishing
– McMillan Electric Co
– Mekanism
– Meltwater
– Mile IQ
– Mudhouse Wines
– Netpulse
– Node Knockout
– O'Melveney & Myers LLP
– Old Navy
– Olivia
– One Work Place
– OpenKit
– Pac 12 Networks
– PaintNite
– Pawtrero Bathhouse & Pet Supply
– Pheonix Training & Fitness
– Pinterest
– Point B
– Point Park University
– Polatis
– Practice Fusion
– Project Homeless Connect
– ProLocal
– Quantcast
– Range
– Rails Girls
– Rec Americas LLC
– Roza Mexicano
– Sales Force
– San Francisco Giants
– Sandbox Studio
– Sherpa Capitol
– Silver Creek Pharmaceuticals
– Skimlinks
– SkilledUp
– Skycatch
– Society of Critical Care Medicine
– South Beach Mission Bay Business Association
– Suntech
– Sweetie's Bar
– Swinerton
– TechSoup
– Telmate
– Threat Stack
– Tickeyfly
– Timery
– Topgolf
– Tout
– Toys for Tots
– Trinity Consultants
– Triple Voodoo Brewery
– Twilio
– Ubisoft
– University of Texas Alumni Association
– Vanguard Properties
– VetsinTech
– Vungle
– West Coast Conference
– Wilson Sonsini Goodrich & Roasti
– Yardbreaker
– YouNoodle.com
– Young Audiences of Northern California
– ZaZa Nail Salon
– Zynga