Reservations & Private Events
Standard reservations are for 5-12 guests
*Some exceptions can be made for larger groups in afternoon /early evening. Refer to the contact info below
PRIVATE EVENT INQUIRIES
(or 13+ Guests) Contact Kim at 415.517.7076 [email protected]
Whether you need a place to pre-funk, host a meet & greet,
or are planning a festive holiday party, we've got you covered.
We're a short, fast-paced stroll, or a slow, drunken crawl from
Cirque du Soleil, Moscone Center, AT&T Park and all public transit.
Leave it all to us! Small or large, we'll customize the perfect food and cocktail program that fits your group to a tee.
We also offer off-site bar and food catering.
---
Full Restaurant Buyout
Rental of the entire restaurant – closed to the public.
This full buyout  provides your party the use of the entire main floor of the restaurant.
We can accommodate a maximum of 49 guests for a full restaurant buyout.
We do not do sit down service for restaurant buyouts – buffet only.
Please request a quote for your buyout event.
ALL EVENT INQUIRIES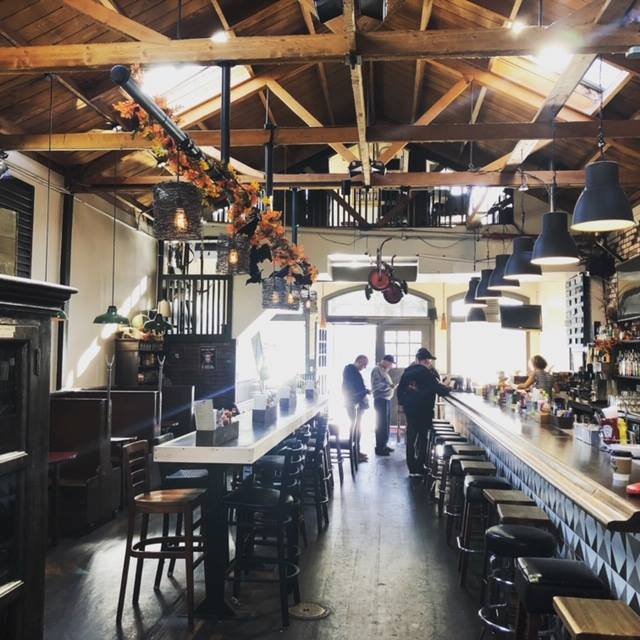 ---
Vagabond Travelling Bar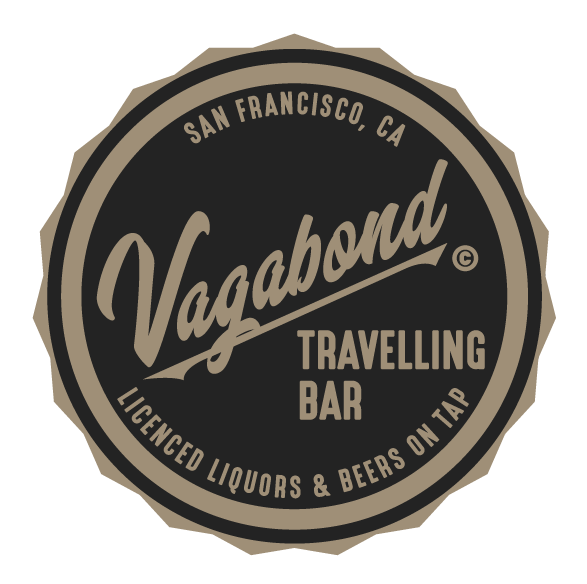 Ask us about our travelling bar catering service
---
A list of our happy previous Brickhouse Cafe & Vagabond Mobile Bar In-house events & off-site catering clients:  
– 3VR
– Advanced Systems Group
– Airbnb
– Alexander Imaging
– AltSchool
– Apex Systems
– Association Office, The
– Bark Avenue
– Black Hammer Brewing
– Bone Radio, The
– Boys Hope Girls Hope
– BrightBytes
– California Traffic Defenders
– Carat Ad Agency
– Cooliris
– CPMC
– Dawn Jackson Blatner (Chicago Cubs)
– Digital Analysts
– Dolby Laboratories
– Environmental Building Strategies
– Expedia
– Facebook
– Fastly
– Formation 8
– Fox Sports
– GameTime
– Genentech
– General Assembly Technical School
– Golden Gate Physical Therapy
– Google
– GoPro
– Guidebook
– Harrison Metal
– Harvard Business School
– Halogen Media Works
– IDEO
– IDG Strategic Marketing Services
– IGN
– InMobi
– Intact Qualitative Research
– IQR
– Joyent
– Jewish Community Center
– Kindred Hospital
– KQED
– Krux
– Label M
– Launchsquad
– LIM Innovations
– Living Social
– Locus Energy
– Lyft
– Manage
– Masergy Communications
– McGraw-Hill Publishing
– McMillan Electric Co
– Mekanism
– Meltwater
– Mile IQ
– Mudhouse Wines
– Netpulse
– Node Knockout
– O'Melveney & Myers LLP
– Old Navy
– Olivia
– One Work Place
– OpenKit
– Pac 12 Networks
– PaintNite
– Pawtrero Bathhouse & Pet Supply
– Pheonix Training & Fitness
– Pinterest
– Point B
– Point Park University
– Polatis
– Practice Fusion
– Project Homeless Connect
– ProLocal
– Quantcast
– Range
– Rails Girls
– Rec Americas LLC
– Roza Mexicano
– Sales Force
– San Francisco Giants
– Sandbox Studio
– Sherpa Capitol
– Silver Creek Pharmaceuticals
– Skimlinks
– SkilledUp
– Skycatch
– Society of Critical Care Medicine
– South Beach Mission Bay Business Association
– Suntech
– Sweetie's Bar
– Swinerton
– TechSoup
– Telmate
– Threat Stack
– Tickeyfly
– Timery
– Topgolf
– Tout
– Toys for Tots
– Trinity Consultants
– Triple Voodoo Brewery
– Twilio
– Ubisoft
– University of Texas Alumni Association
– Vanguard Properties
– VetsinTech
– Vungle
– West Coast Conference
– Wilson Sonsini Goodrich & Roasti
– Yardbreaker
– YouNoodle.com
– Young Audiences of Northern California
– ZaZa Nail Salon
– Zynga