Weekly Saturday Night Comedy Showcase,"The Mighty Mighty Hangout"
Starts Saturday, August 10th from 7:00pm-10:00pm
Presented by Soul! Sausage & Frosty Nugs
$5 Advance Tickets: Click here | $8 At the Door
Debuting "The Last Laugh" Drink Special $10: Screwball Peanut Butter Whiskey & an Anchor Steam
Come early to catch HAPPY HOUR 3:00-7:00pm!

---
Monday Night Trivia
Presented by "Geeks Who Drink"
Every Monday from 7pm-9pm

Geeks Who Drink brings the nation's best live hosted pub quiz to Brickhouse Cafe!
Join us for 8 rounds of audio, visual and live hosted trivia. Our weekly quiz is free to play and we'll be giving away prizes for answering bonus questions and gift cards for our top teams at the end of the night.
Geeks Who Drink rules limit the total number of players on your team to 6, so gather your smartest friends and come down.
https://www.geekswhodrink.com/
---
Thursday, May 2

7:00pm-10:00pm

The Midway: 900 Marin St, San Francisco
JOIN US AND 59 OTHER OF THE "best local restaurants, bars, breweries, winemakers & artisans UNDER ONE ROOF"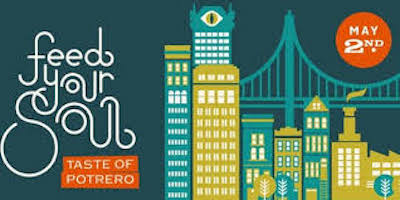 ---
21st Century Tunes & Croons
Saturday, May 4th from 11am-1pm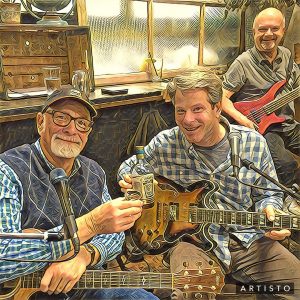 Brunch time tunes with G
A

T2!
Kick back, dig in and let the music just roll over you.
And don't forget to try one of our award winning Bloody Maries while you're here!
Brunch starts at 10am. No cover.
---
20th Century Tunes & Croons this Saturday with G
A

T2!

Kick back, sip one of our award winning Bloody Maries, dig into a big plate of one our brunch delights, and let the music just roll over you.
Not a bad way to start your weekend.
Saturday, February 23, 2019
11:00am – 2:00pm
(BRUNCH SERVICE 10:00AM – 3:00PM)

---
VALENTINE'S DAY
Thursday, February 14, 2019

All day love potions and Hearty Heart Stew!
---
PRESIDENT'S DAY
Monday, February 18, 2019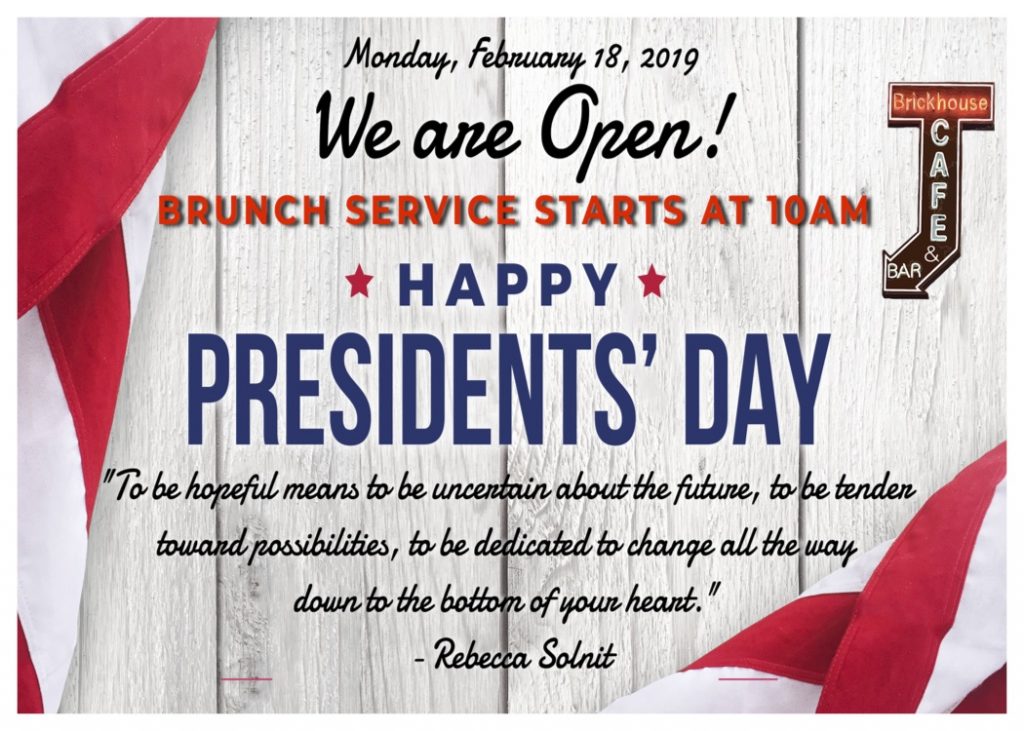 ________________________
---
Sunday, February 3, 2019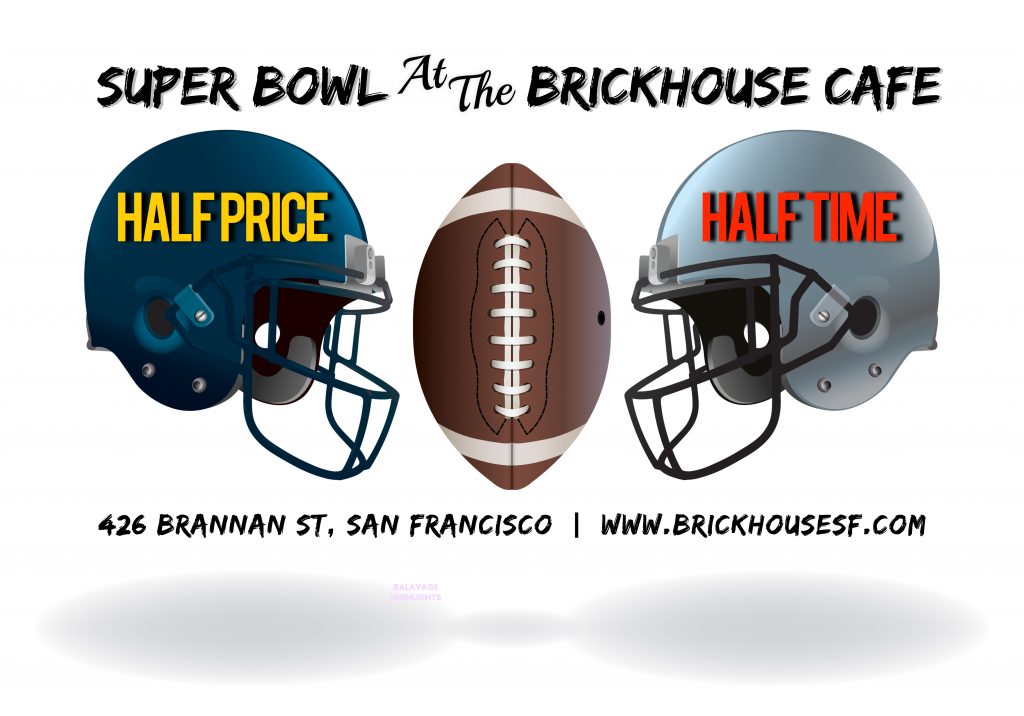 MASSIVE NEW FULL BAR | 4 NEW BIG SCREENS | 21 BEERS ON TAP
Half price on select food & beverage during half time.
---
Music at the Brickhouse: Rusty Tinder Live, with Mike Cionni 
Friday, December 7, 2018   6:00pm-9:00p
– NO COVER
– Regular dinner & bar service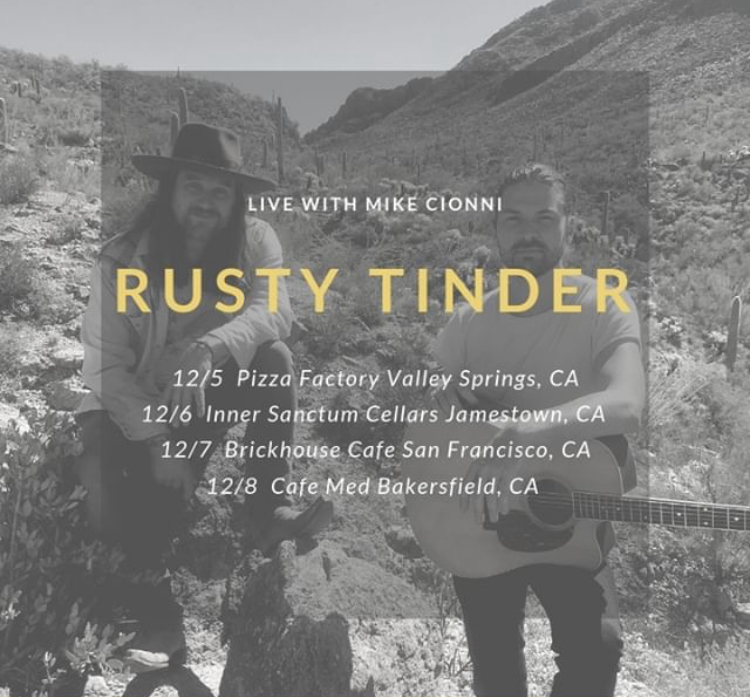 ---
"Bling the Mask" Fundraiser & Online Auction
– For the Victims of the Butte County Camp Fire –
Auction items can be viewed HERE

HOSTED BY THE BRICKHOUSE CAFE
A portion of the evening's proceeds will also be donated to funding relief efforts.
ITEMS, TIME & TALENT DONATED BY:
Artist, Lance Victor Moore of LVM Design
Chef-Owner, Matthew Dolan of 25 Lusk
Bartender, Edward Calhoun
Artist, Suzanne Palmer
Mexican Villa Owner, Jeffrey Flleman
THE EVENING'S SPONSORS:
ONLINE AUCTION DONATIONS GO TO:
IN-HOUSE DONATIONS FOR THE EVENING GO TO:
Auction items can be viewed HERE
Bidding begins at 5:00pm on Tuesday, November 20, 2018
---
HAPPY VETERAN'S DAY!
Open for business on Monday, November 12, 2018
Brunch Service 10-3:00pm / Bar Food 3-5:00pm / Dinner 5-10:00p

Ray West, a veteran and valued
employee of the Brickhouse Cafe.
Thank you for your service, Ray!
________________________
Saturday, November 10 from 12:00pm-7:00pm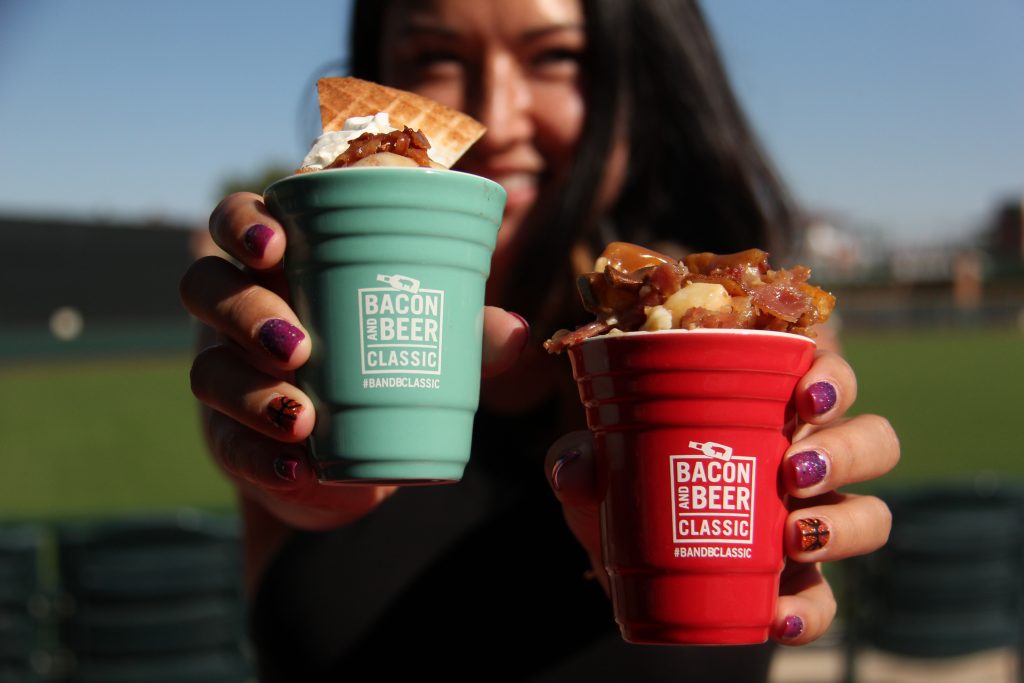 Hey Foodies! The Bacon and Beer Classic is taking over AT&T Park on November 10th! This fest features 100+ beers from regional breweries and 30+ bacon-infused dishes from local chefs. Plus epic games and a bacon eating contest.
We've partnered with Fort Point Beer Co to bring you our Beer Candied Bacon Micheladas and our famously decadent Pancake Battered Bacon. We'll be serving it up from 12-4:00pm!
Trust me, you won't want to miss out. See you soon Bacon /Beer lovers!
Snag tickets here:  https://www.baconandbeerclassic.com/sf-bacon-and-beer-classic
If you can't get your fix at the festival, get it a few blocks away at the Brickhouse Cafe @brickhousesf – serving brunch from 12-3:00pm, Saturday & Sunday
---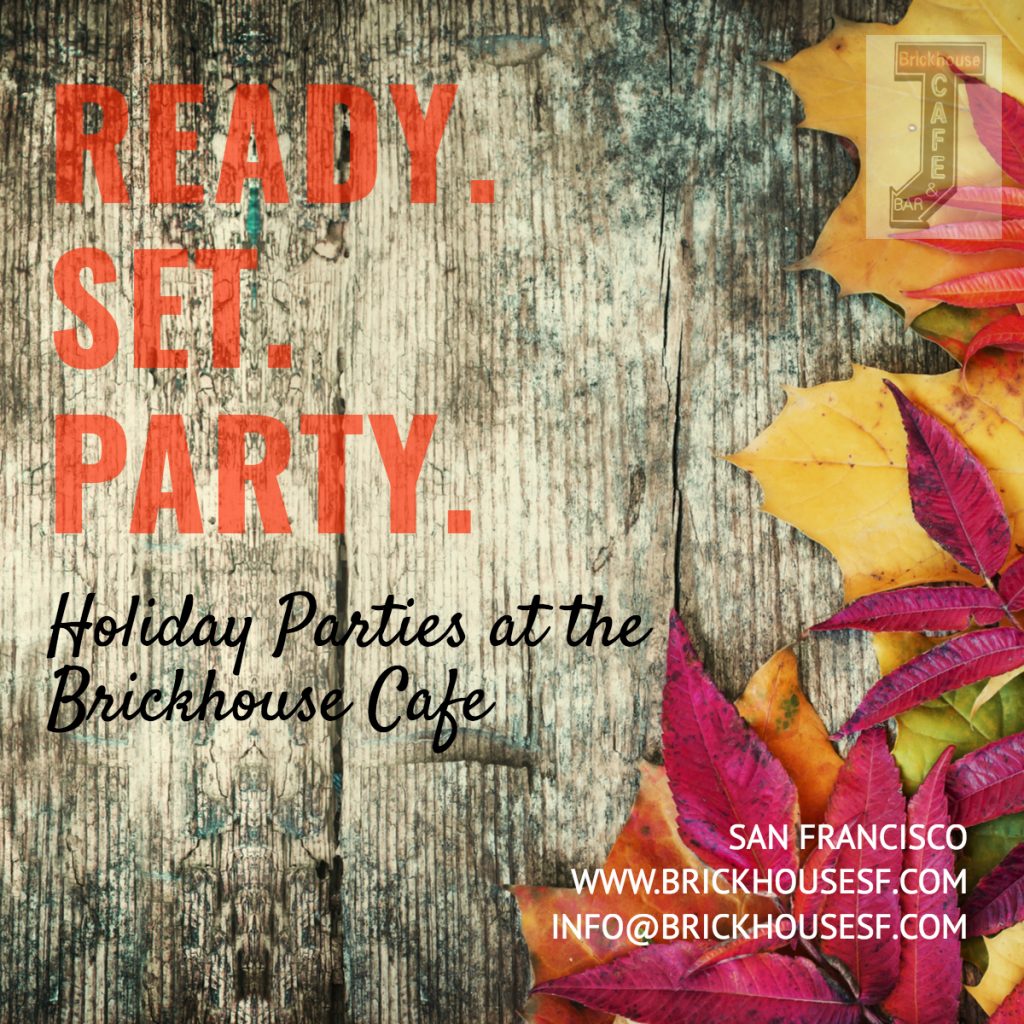 Upcoming Events
No Upcoming Events. Check back soon.
---